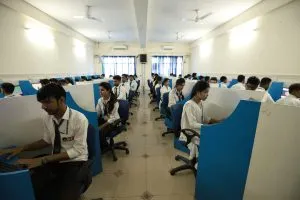 Computer is an integral part of our life, as everyone has to deal with it in day to day working. Therefore, students are trained not only to be computer proficient but to be computer savvy. This department provides broad based knowledge of hardware & software and high speed computing devices so that the students are equipped with scientific and technological inputs to handle complex problems of design, business, industry etc.
The Labs established by the department are as follows :
Computer Networking Lab
Numerical Technique Lab
Software Engineering Lab
Compiler Design Lab
Artificial Intelligence/Distributed System Lab
DAA Lab
Internet Lab
Java Programming Lab
The graduates after completing the course have excellent job opportunities as software engineers, programmers, networking engineers, R & D engineers, digital video editors, computer advisor, consultants, etc.