Department of Chemical Engineering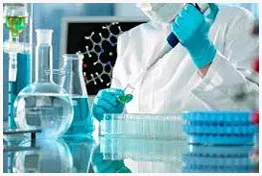 The Chemical Department offers an academic programme leading to B. Tech. degree in Chemical Engineering. The department has an asset of highly competent faculty, which provides their valuable guidance to the students. It is headed by Shri Ashwani Srivastava (M.Tech. IIT Kanpur and a noted international researcher).
The Chemical Department strives to provide its students with knowledge, facilities and an overall environment that are favorable for creative and dynamic work, helping the students in becoming an organized professional.
Constant efforts are being made to enhance the overall standards of this department, in order to be ranked as among the best in the state (UP) and India. The curriculum is fully updated and meets the industry requirements and trends in the industry. The various electives offered will provide an opportunity to the students to enhance their theoretical base and practical skills. The students will also extensively engage themselves in project work, seminars and have periodic visits at various research institutes in and across Lucknow. The department will presently use following laboratories, fully equipped with all the experimental set ups, modern machines and sophisticated instruments:
Chemical Engineers are often referred as "Universal engineers" in view of the broad spectrum of areas in which they contribute. The department will open tremendous scope and opportunities for students to get settled in manufacturing, pharmaceuticals, healthcare, design and construction, pulp and paper, petrochemicals, food processing, specialty chemicals, microelectronics, electronic and advanced materials, polymers, business services, biotechnology, and environmental health and safety industries, among others.