WHY TO CHOOSE AN MBA PROGRAM AFTER B.TECH?
AUTHOR: BHANU PRIYA 18 Nov 2019    CATEGORY: MBA
INTRODUCTION
Is getting an MBA degree necessary after a B.tech program? Well, it depends on an individual whether they want to do an MBA or not. It also depends on their interests and career goals. However, pursuing an MBA after B.tech is always a good option. It enhances your technical as well as managerial skills. There are a lot of students who choose an MBA program after completing their B.tech graduation degree. However, many of the B.Tech graduates choose the Master in Business Administration program after working for 2-3 years in the corporate sector. Some of them prefer gaining work experience in this field before their graduation while others realize the need for an MBA after having the work experience. This blog will help you understand all the advantages of an MBA program.
Better Understanding of the Fundamentals of Business
Doing an MBA provides a better understanding of the fundamentals of business. Whether you want to work in the corporate sector or else want to open your own business, doing an MBA is a great option. An MBA degree enhances your strategic skills as well as provides some management skills which can be very useful in real-life and digital life. You get qualitative skills that help in making you a perfect employee for an organization. An MBA program gives you more exposure to business and management which lacks in an engineering program. One becomes great in finding a technical solution to the problems keeping business principles in mind. Furthermore, if you are planning to become an entrepreneur or consultant, an MBA program is the right choice.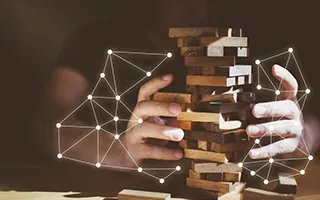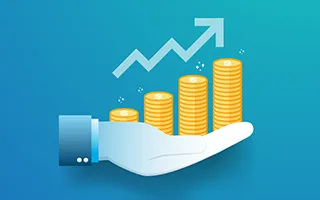 Having an MBA degree provides high salary packages than those with a B.tech degree only. Starting salary of an MBA graduate is INR 30 lacs (in government sectors) to INR 80 lacs (consulting or finance) which is almost double of what one can earn through a regular engineering degree. In 3-4 years one can make the money they have invested in their education. 
After completing an MBA program one can develop team leading and management skills and hence those engineers who have an MBA degree as a supplement gets a faster promotion than those without an MBA degree which leads to higher salary packages.
Better Understanding of The Corporate World
The corporate world we live in portrays why an MBA after engineering turns out to be the best combination of management and skills. An MBA doesn't only increase the pace of an engineer's career but also makes them confident. Without knowledge of management, the growth process of an engineer becomes stagnant. Those who have an MBA degree are cementing their careers on the top leading positions with their management knowledge. Also, a regular employee is restricted to potential information. But this is not the same in the case of an MBA graduate. These ideas come under the domain of an MBA graduate and it is beneficial for a manager as well as for a potential employee.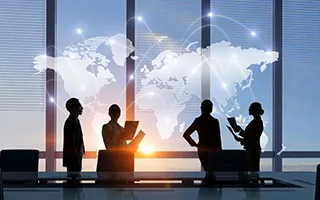 A fact I can't deny about engineers is they are really smart. But being smart is not the only criteria to achieve success. MBA curriculum consists of presentations, group discussions and many other interactive activities, which helps in building a respectable career by enhancing your interpersonal skills. Pursuing an MBA course forces students to leave their comfort zone and  helps them in applying their management skills and continuously test their capabilities and approaches in a problem.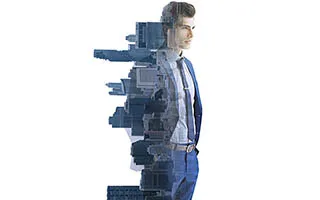 Entrance exams for MBA might be one of the toughest exams to crack for the students of other streams but they are quite easy for B.Tech students. Sounds ridiculous? Well, the reason behind this is simple! A major part of the entrance exams such as CAT, MAT, XAT consists of quantitative aptitude and logical reasoning, and that is what engineers do since the start of their course.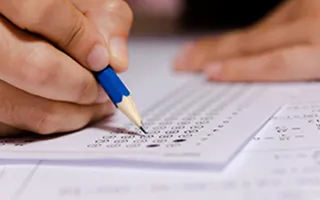 Many students are not enrolling for trending paths such as Digital Marketing, Artificial Intelligence, etc. They are choosing the regular and popular paths such as mechanical engineering, automobile engineering, computer science engineering and many more traditional jobs to stay on the safe side.
It does not matter whether you choose traditional paths or else trending paths, whatever path you choose your career should be on a hike. As more and more students are opting for engineering, demand in the market is shrinking compared to the ever-increasing supply of engineers. Due to mushrooming of low-quality colleges, engineers passing every year are inefficient and not getting a job that easy. And yes, an MBA degree helps in getting you a skilled job.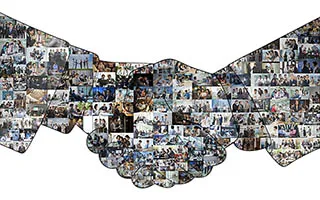 As I said due to budding of low-quality colleges, engineers passing every year are unskilled and it is hard for them to survive in this cut-throat competition of getting a job. The USA and China collectively churn out more engineers than India every year. Job availability is dismal in India whether candidates are increasing day by day which is one of the main reasons for unemployment. And being an MBA graduate, you have higher chances of getting a job at  senior management positions.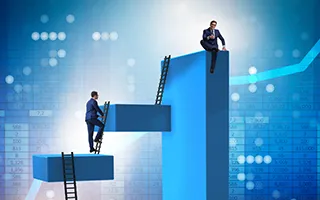 CONCLUSION
So, here are the factors that make pursuing an MBA after B.Tech an advantageous deal for you. It is clear that with plenty of other advantages having an MBA degree pace up your career and doesn't let it stagnant in one place. Lack of technical jobs is such a big problem that needs to be addressed and cured. MBA course is highly human interactive and it enables your creative thinking process in terms of imagining, planning and accommodating human minds to work for a common goal. Choose the path that will differentiate you from the crowd and aligns with your goals and interests. To get a rough sketch of how MBA college functions, visit the website of the best MBA college in Lucknow – RRIMT. Hope this blog has helped in answering all your questions. If u still have any doubts we will be glad to provide you consultancy for admission in an MBA program.