IS PURSUING B.TECH A GOOD CAREER OPTION?
AUTHOR: BHANU PRIYA 18 Nov 2019    CATEGORY: B.TECH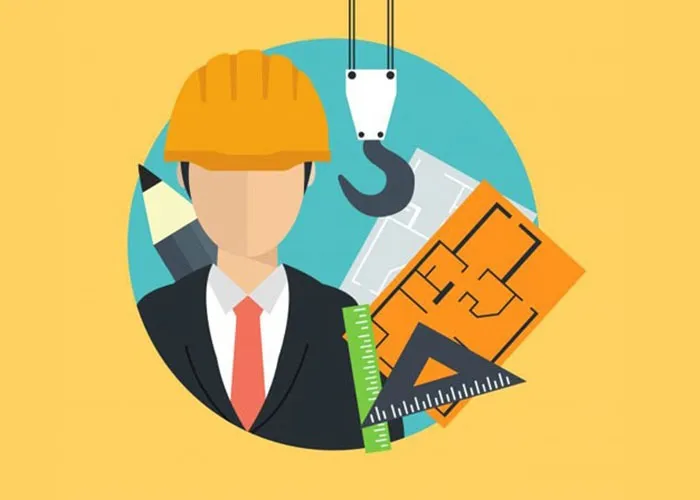 INTRODUCTION
Is pursuing B.Tech a good option? Students often get confused about their career options about whether to opt for a bachelor of technology as their graduation or not. So, I am here to answer all the questions you have in your mind related to the scope of bachelor of technology, the career choices you have after completion of B.Tech and the salary package you can avail after finishing the same, but before we discuss further on this topic, you should have a brief knowledge about B.Tech.
What is the Bachelor of Technology course?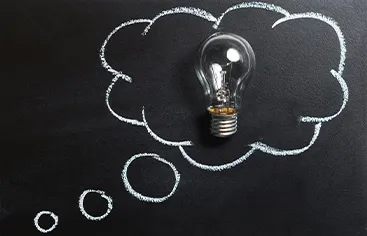 Bachelor of technology, commonly known as B.Tech, is the most popular and in-demand undergraduate course in India which is picked by students after completion of 12th with science. It is an undergraduate degree received by students after completion of four years of academic study in the field of engineering.
B.Tech – Eligibility Criteria
As you know already that B.Tech is an undergraduate level professional Engineering program, therefore the eligibility required to seek this program is clearing class 12 from the Science stream. If you have chosen PCM i.e., Physics, Chemistry, and Mathematics as your core subjects in 10+2 then you are eligible to take admission in the B.Tech program.
There is also a lateral entry system to the B.Tech program for students holding a Diploma degree. If you have joined the diploma course after class 10 or class 12 in technical trade then you are eligible for the enrollment of B.Tech programs offered by engineering colleges in India.   
How to get admission in B.Tech course?
As I said, engineering is the most popular course in India, which is why there is cut-throat competition to get admission in top engineering colleges in India. Therefore, to screen the capabilities of students, admission to B.Tech programs is granted based on their performance in the engineering entrance exam. Entrance exams like JEE Main, JEE Advanced, BITSAT, etc. test students on the basics of engineering in line with class 12 syllabus. Later, based on their performance in entrance exams students are shortlisted for counseling before admission to B.Tech programs. Some colleges give direct admission in B.Tech based on your class 12 percentage but to get admissions directly, you need to score good marks in your PCM i.e. Physics, Chemistry, Mathematics.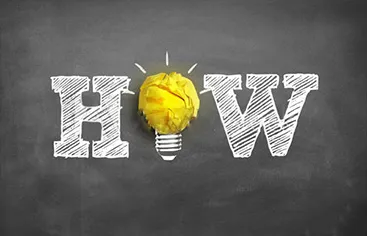 B.Tech – Entrance Exams
There are different types of engineering entrance exams:
National Level Engineering Entrance Exams
National level entrance exams are conducted to screen engineering aspirants for admission to All-India level Engineering institutes. Many private institutions also accept the score and rank of the said exams as part of their admission process. The two key national level engineering entrance exams are:
Joint Entrance Examination – Main

Joint Entrance Examination – Advanced
State Level Engineering Entrance Exams
Many states conduct state-level Engineering entrance exams for admission of students in professional courses offered by state-funded government institutes. Some private institutes and colleges also accept scores of the state-level entrance exam as part of their admission process. Examples of state-level engineering entrance exams are UPSEE, WBJEE hosted by Uttar Pradesh and West Bengal government respectively.
Institute Specific Engineering Entrance Exams
Several private institutes also host engineering entrance exam for the admission of students. After clearing that exam you can get admission in your favorite engineering course in the same institute or else colleges affiliated to it. Examples of institute specific engineering entrance exams are BITSAT, VITEEE, etc.
Difference between B.E. and B.Tech
In general, globally undergraduate level professional engineering course is divided into two variants – B.Tech and B.E., B.Tech is considered as a more technical and skill-driven study of engineering whether B.E. is more about the theoretical study of the said program. However, as far as India is concerned only the nomenclature of the program is different while the syllabus is the same for both the programs.  
Why should you choose a B.Tech course?
Have you ever thought in your mind, What is so special in the B.Tech course that makes it the most popular course? Although its popularity is decreasing due to the mushrooming of low-quality colleges over the years, B.Tech is still the most popular course in India. B.Tech degree offers you a lot of freedom in getting your dream job. It is all about having a practical approach to different kind of problems. Here are some key points, explaining why one should opt for B.Tech course:
B.Tech courses are currently among the most consistently expanding areas of demand for employees.

Decision-making skills get enhanced.

The engineering course is all about analytical work, new inventions, and research. Employers these days look for candidates who are techno-savvy.

Variety of career choices.

In B.Tech you won't just learn the theoretical part but also get the opportunity to do practicals.

It gives you exposure and understanding of the outside world and how to deal with various situations.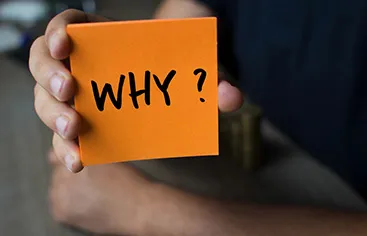 B.Tech Specialization Options
As I said, engineering emphasizes on practical learning along with the theoretical study of the subject. Due to the ever-evolving nature of technology, new B.Tech specializations are emerging continuously. Once a student has decided to pursue engineering (B.Tech or B.E.) after completing class 12th, the most significant question arises in their mind is about engineering specialization. "Which is the best engineering branch?" is the most common query that arises from the majority of engineering aspirants. 
More often, you end up choosing popular branches of engineering offered by an institute irrespective of your interest and ability for it. This may happen due to an insufficient knowledge of the various branches that exist. Universities and colleges in India offer multiple branches that span across a wide range of fields. 
I have enlisted various engineering specialization options that are offered by Engineering colleges of India. You can learn more about the popular engineering branches as well as can discover new branches also.
List of various engineering specializations in India is as follows:
Aerospace Engineering 

Aeronautical Engineering

Agricultural Engineering

Automobile Engineering

Biotechnology Engineering

Ceramic Engineering

Chemical Engineering

Civil Engineering

Computer Engineering

Electrical Engineering

Electronics Engineering

Engineering Physics

Environmental Engineering
Industrial Engineering

Information Technology Engineering

Instrumentation Engineering

Marine Engineering

Mechanical Engineering

Mechatronics Engineering

Metallurgical Engineering

Nano Engineering

Nuclear Engineering

Petroleum Engineering

Software Engineering

Textile Engineering
Career scope after B.Tech
In the third or fourth year of engineering, every student starts getting worried about where this field is going to lead them after the completion of the course? But I would say, there are plenty of opportunities waiting for you outside your college, be patient. All you need to do is to gather more & more knowledge regarding these jobs and polish your skills set regularly to get a job of your interest. Having clarity about what you want to do in your life will help you in landing a successful career. To get a rough sketch of the facilities provided by B.Tech colleges, you can check the website of the best college in Lucknow – R.R. Group of Institutions.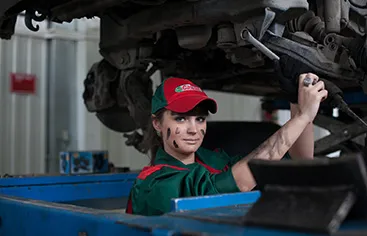 Scope of B.Tech in a few popular fields
Computer Science Engineering
The scope of computer science has no geographical boundary and is not limited to India. Top names in the field globally from the silicon valley to beyond, Sundar Pichai, Satya Nadella, Vishal Sikka, etc are good examples. Technology is evolving at a rapid pace and Computer Science is at the core of it, be it any domain you consider now. After completing the course you can look for the profiles of a software engineer, developer, network administrator, database administrator, network programmer, tester, system analyst, business analyst, system engineer, hardware engineer, support specialist, etc.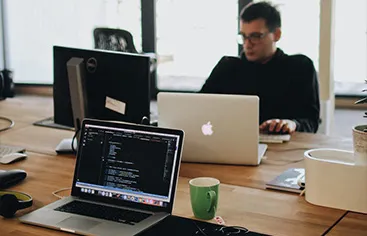 Mechanical Engineering is one of the most demanded engineering courses of the era. In the coming few years, there will be a high demand for Pro-Mech guys. My suggestion is to choose any application-oriented subject and be a pro of it, as a mechanical guy is more frequently chosen by the core companies. Mechanical Engineering offers a wide variety of career opportunities to job aspirants. Major industries that take in mechanical engineers include automobile, space research, aeronautical, energy and utilities, air conditioning, manufacturing industries, etc. Mechanical engineers have lots of scope in the government sector as well, which includes giant manufacturing industries, oil & gas refineries, agro-industries. With the evolution of the latest technological innovations, new opportunities came into existence for mechanical engineers like nanotechnology, the development of composite materials, biomedical applications, environmental conservation, etc.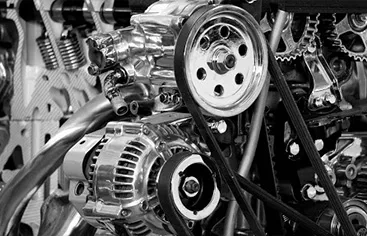 To define the prospects for civil engineering graduates in India, lucrative opportunities can be expected in the construction, energy, and power sector. Civil engineering is one branch of engineering that has a lesser unemployment rate than the other branches. Several fields in this branch will offer maximum scope. These include designing, construction, and project development. If you are looking for consulting or management roles it is important to gain at least five years of experience under a qualified engineer.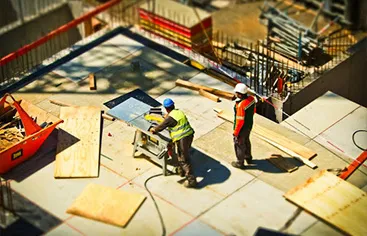 Biotechnology Engineering
Biotechnology is a field of applied biology and chemical engineering principles that involves the use of living things in Engineering. Applications of this branch of science are vast and mind-boggling. On one hand, it caters to the industrial sector such as the food and beverage industry, textile industry, biological products, medicines, and pharmaceuticals while on the other hand, this branch of science caters to the requirements of agriculture, animal husbandry, nutrition, and environmental conservation.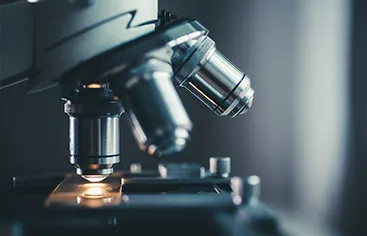 What to do after B.Tech?
Another question a student faces while pursuing B.Tech as their graduation course is "what should I do after B.Tech?". B.Tech being a professional course, offers you multiple choices either to go for higher studies i.e. M.tech, MS or MBA or else go for a job. If you have the capability then you can also become an entrepreneur. Let's take a look at all these aspects in detail.
M.tech/MS
As far as studies are concerned, the next step for students after completing B.Tech is to go for M.Tech or MS. Same as B.Tech, In M.tech and MS, you will also have to opt for a specialization option during which you will dwell deeper in the respective discipline and gain the necessary knowledge and garner the expertise to excel in the field. To pursue M.tech from top colleges, you will have to qualify for the GATE exam or else some colleges organize entrance exams also for M.tech and MS.
MBA 
MBA is the most preferred option after B.Tech. B.Tech graduates who have no desire to pursue M.tech often end up opting for an MBA. Engineering students generally opt jobs after completing B.Tech and after a few years they take up an MBA for a management degree. Completing an MBA offers a better salary and it is the safest bet. You can appear in exams like CAT, XAT, MAT, SNAP and many other popular entrance exams to get a college for MBA.
Entrepreneurship
Who doesn't want to be his own boss? Starting something of your own is a great option, but you need to be sure of your skills as an entrepreneur. The startup is trending more like a fashion than a career. Starting your venture and making it successful would be the toughest of  the things you do. Be ready for the challenges and immense learning if you want to become an entrepreneur because at times it gets very challenging to survive in cut-throat competition with already established companies. 
I am not trying to deflect your thoughts of becoming an entrepreneur, if you believe in yourself and have shown some great results during your graduation years then give your start-up a ride. After all, most established businessmen have also undergone through the journey of becoming rags to riches. 
Job Opportunities after B.Tech
Being a professional course, B.Tech opens a lot of job opportunities for you after completing the program. You can get placed from the campus directly if you have enough capabilities and scored good marks in your program, otherwise, there are options for writing entrance exams like GATE, IES, etc. Let me tell you in detail about all the Job opportunities that are available after B.Tech.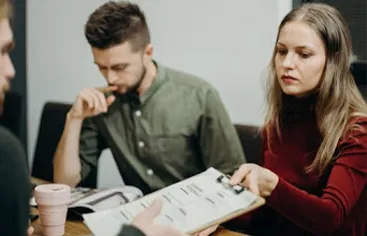 All engineering colleges have a dedicated placement cell which helps in providing jobs in reputed organizations. In the third or fourth year of your college, private companies start arriving on campus for placement to look for a bright student who can benefit their organization in some manner. Such companies hire you for entry-level job roles in the technical field. Generally, students choose this option as this is easy and give them a lot of experience related to the field they want to go in. Some students take these job opportunities to work in an organization for a few years and afterwards, they go for higher education.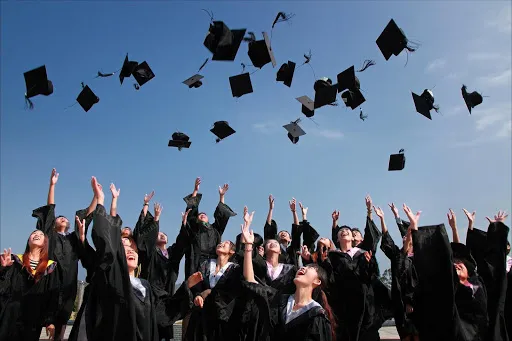 Public Sector Undertaking (PSU) Jobs
After completing B.Tech you can take up technical jobs in Public Sector Undertaking also. To do the same, you need to qualify Graduate Aptitude Test For Engineering(GATE). Many PSUs hire you for entry-level jobs based on your GATE score. Some PSUs like ISRO, BARC, etc conduct their own entrance exam to screen the capability of a student for entry-level jobs. 
Engineering Services Exam (ESE)
Engineering Service Exam is a national level exam conducted for the students who want to work in the government sectors such as Defence Railways, PWD, etc. The syllabus of ESE is the same as all the entrance exams. Although, this exam is tough to crack because it also has a non-technical component and three-stage screening process but if you aspire to do government job this is the right choice for you.  
Private Companies
If you do not want to apply for campus placement, you can take up jobs in private companies. To do that, you can also write entrance exams such as AMCAT and elitmus, these exams prove your technical expertise related to the subject and help in getting you a job easily. Although, you can apply for a job in different private companies without writing these exams.
After joining the private companies you can earn experience and can easily climb the corporate ladder to get a satisfying salary package.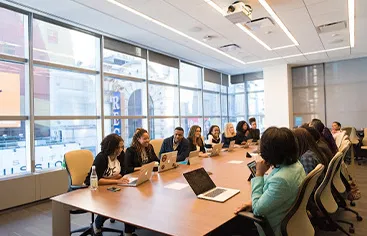 You can also look for employment websites such as monster.com to get a job based on your knowledge and skills in the technical field.
Top Recruiters
Accenture 

TCS

Infosys 

Cognizant 

BHEL

SAIL

Tata Motors
DRDO

Bajaj

ONGC

GAIL

HPCL

CPCL
Salary of a B.Tech graduate
Bachelor of Technology program offers a variety of specializations in the four years of span. High salary prospects and promising job profiles make the B.Tech even more fascinating. Salary of a B.Tech graduate depends upon the specialization you opted after your class 12. It varies from field to field. Salary also depends on the job experience you have. The salaries also vary depending on the sector you are working in, be it the government sector or the private sector. Usually, private sector offers you more salary than the government sector. You also get a boost in your salary much earlier in the private sector compared to the government sector.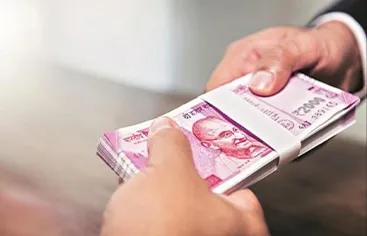 As a B.Tech student, you will have job availability in both the sectors – government sector and the private sector. B.Tech offers specialization in various fields and as I said earlier, salary structure varies from field to field. To get ideas about salary structure in a few prominent fields, cite the details below:
Computer Science Engineering
If you have completed your B.Tech from CSE, your salary will differ from sector to sector (government, private). It also depends on the position you are working at, for example, if you are working on the position of Software Engineer or Program Analyst then your salary would be 2.5-3 lakhs at the starting of your career. With experience, you will get a hike in your salary.
Mechanical Engineering
There is a large number of vacancies for mechanical engineers. The salary structure of a mechanical engineer depends upon their job profile. The average salary of a mechanical engineer is 20-30k per month as a fresher. Positions such as Project Manager can fetch you higher salaries. 
Electronics & Communication Engineering
If you are a B.Tech graduate from ECE you will get an initial salary of 10,000 per month in the government sector. In the private sector, you will earn 20,000 to 1 lakhs depending on your job profile and experience.
Like these branches of engineering, salary varies for different branches but on average if you are a fresher you will earn up to 20,000-30,000 per month. You will get a hike only after gaining enough experience and your salary structure will be at least 5-10 lacs per annum depending on the organization you are working for.
Conclusion
There is a lot of scope and career opportunities available after engineering. All you need to do is mobilize your talents and find yourself a suitable job according to your skill-set. I hope this blog helps you in moving your career in the right direction. However, if you still have any doubts about career, scope and salary of a B.Tech graduate, you can contact us on RRIMT, we will be glad to provide consultancy for admission in bachelor of technology.