C
omputer Science Engineering (CSE) encompasses a variety of topics that relates to computation, like analysis of algorithms, programming languages, program design, software, and computer hardware.
Computer Science engineering has roots in electrical engineering, mathematics, and linguistics. In the past Computer Science was taught as part of mathematics or engineering departments & in the recent days it has emerged as a separate engineering field. Ever since its inception, B.Tech Computer Science colleges in Lucknow have been attempting to produce graduate that defy expectations and create extraordinary opportunities in the field of Computer Science.
To establish a scientific & technical environment which imparts quality education to achieve excellence in the field of Computer Science & Engineering to cater the evolving needs of the industry and the society by maintaining human values, moral and ethics.
To provide quality education through state of art infrastructure and by adopting high quality academic practices which enable our students to meet demands of academia, industry, nation and the world at large.
To motivate students for higher studies, employability and research activities for the betterment of society.
To induce students with professional behaviour, leadership, ethics, morality and Indian values.
Program Educational Objectives (PEOs)
Graduate of the program will be able to apply fundamental and technical knowledge to analyze and provide innovative solutions to the real life problems.
Graduate of the program will be technically and professionally competent for employability, research & development, higher education and entrepreneurship with a zeal for continuous learning.
Graduate of the program will be able to work individually as well as in group with sound communicational skills.
PROGRAM SPECIFIC OUTCOME (PSOs)
The graduates should have the excellent capability to solve the problems and do the innovation in the area of algorithm, data sciences, network & securities, deep learning and web application with the help of available tools, technologies and resources.
The graduates should have ability to apply multidisciplinary approaches to formulate and develop products based on existing knowledge and research for the industry and societal real problems.
FACULTY OF Computer Science & Engineering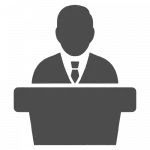 PROF.(DR.) SURYA PRAKASH TRIPATHI
DIRECTOR & PROFESSOR
Ph.D.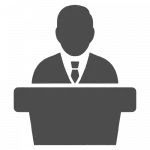 DR. BHAWESH KUMAR THAKUR
ASSOCIATE PROFESSOR & HEAD
Ph.D.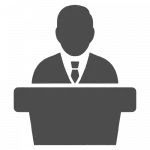 MR. AJAY GUPTA
ASSISTANT PROFESSOR
M.Tech.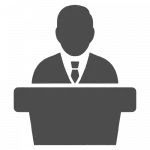 MR. PRAVEEN KUMAR TRIPATHI
ASSISTANT PROFESSOR
M.Tech.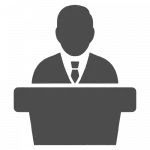 MR. SHIVAM KUMAR SRIVASTAVA
ASSISTANT PROFESSOR
M.Tech.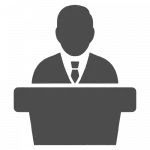 MR. ROHITASHWA PANDEY
ASSISTANT PROFESSOR
M.Tech.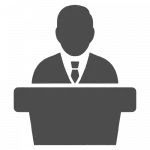 MR. HANNAN ANSARI
ASSISTANT PROFESSOR
M.Tech.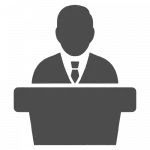 MR.RAM KAILASH GUPTA
ASSISTANT PROFESSOR
M.Tech.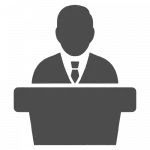 MS. DIPTI RANJAN
ASSISTANT PROFESSOR
M.Tech.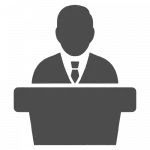 MR. ANURAG SRIVASTAVA
ASSISTANT PROFESSOR
M.Tech.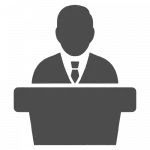 MR. HARI KRISHNA MISHRA
ASSISTANT PROFESSOR
M.Tech.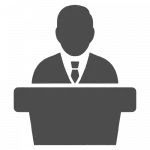 MR. RAJESH SINGH
ASSISTANT PROFESSOR
Ph.D.
Duties of a Computer Science Engineer
Design and develop software application for different industries
Manages the software, hardware & networks in any industry
Involves in the design and development of the hardware components of PCs & laptops
Develop software for peripheral computing devices such as printers, modems and scanners
Writes code and algorithms for operating systems like Windows, Linux etc.
As the leading Computer Science college in Lucknow, RRIMT has strived consistently to create an atmosphere of uninhibited learning and practical application of curricula for the students of our B.Tech Computer Science Department.
The Labs established by the department are as follows :
Computer Networking Lab
Numerical Technique Lab
Software Engineering Lab
Compiler Design Lab
Artificial Intelligence/Distributed System Lab
Design & Analysis Of Algorithms Lab
Internet Lab
Java Programming Lab
Careers
Software Developers : Software developers are professionals who are concerned with facets of the software development process which involves activities such as design and coding, computer programming, project management, etc.
Hardware Engineers : These professionals do research, design, develop, test, and oversee the installation of computer hardware which inter alia includes computer chips, circuit boards, systems, modems, keyboards, and printers.
System Designer : Professionals involved in system designing, Logical & Physical Designing wherein logical designing can be enumerated as the structure & characteristics such as output, input, files, database & procedures, etc.
System Analyst : Computer engineers who work as systems analyst do research about the existing problems and plan solutions for the problem. They also recommend software and system related problems and coordinate development between business development teams.
Networking Engineers : Networking engineers are computer professionals involved in designing, implementation, and troubleshooting of computer networks.
DBA : DBA or Database Administrator are the professionals who are bestowed with the job to design, implement, maintain, and repair an organization's database. Inter alia DBA professionals are also known as Database Coordinator or Database Programmer in IT sector.