M
echanical engineering is one of the oldest and broadest engineering disciplines. It applies the principles of physics and material science for analysis, design, manufacturing and maintenance of mechanical systems. Mechanical engineers use the core concepts of engineering like mechanics, kinematics, thermodynamics, material science and structural analysis along with the tools like computer aided engineering and product life cycle management to design and analyze manufacturing plants, industrial equipment and machinery, heating and cooling systems, transport systems, aircraft, watercraft, robotics, medical devices and more.
To provide highly competent and efficient mechanical engineers to meet the ever-changing needs of the industry, society and nation with incorporation of professional skills and ethical values.
To develop an atmosphere with efficient teaching and learning process along with multidisciplinary approaches to face technical challenges.
Motivate the students to pursue higher education and excel in professional and entrepreneurial career.
To establish institute-industry interaction for practical exposure and to gain an instinct of real life problems.
Inculcate leadership skills with ethical values and spirit of teamwork.
Program Educational Objectives (PEOs)
Graduates will be able to apply their knowledge of mechanical engineering to solve real-world engineering problems.
Graduates will have incumbent sense of leadership and communication skills to work individually as well as in team.
Graduates will be competent to tackle complex problems of mechanical engineering along with professional ethics and passion for lifelong learning.
PROGRAM SPECIFIC OUTCOME (PSOs)
The ability to acquire skill sets in the streams of environment, energy, thermo-dynamics, design, manufacturing and industrial engineering to cater societal needs.
The ability to prepare the students for building their career in field of Mechanical Engineering, pursue higher studies and use their entrepreneurial capability to solve interdisciplinary problems.
FACULTY OF Mechanical Engineering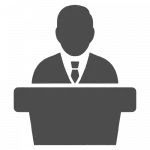 SANDEEP KUMAR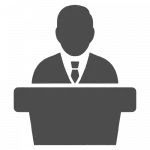 MOHD FAIZUL HASAN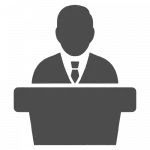 KARUNESH BAHADUR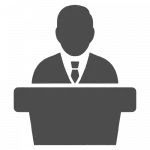 VINOD KUMAR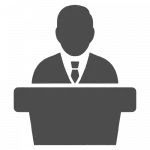 DEVENDRA SINGH CHAUHAN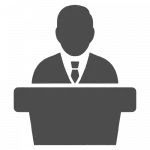 GAURAV KUMAR SHUKLA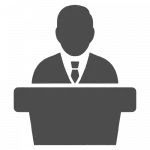 MAHESHWAR DAYAL GUPTA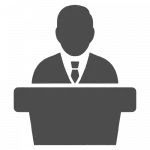 VIRENDRA KUMAR YADAV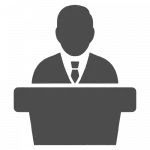 JITENDRA GUPTA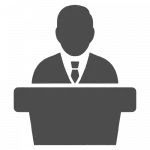 SANDEEP KUMAR CHAUHAN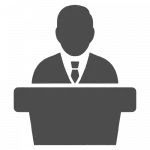 KUNWAR DIGAMBER SINGH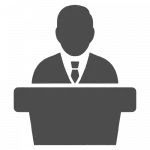 FAIZAN AHMAD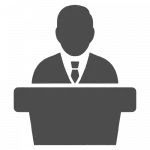 MULAYAM KUMAR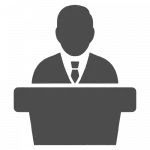 NIHARIKA MISHRA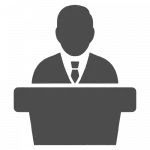 VINAY KUMAR SHUKLA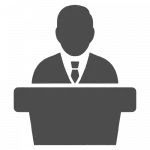 MAYANK SHARMA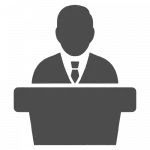 PANKAJ KUMAR SHARMA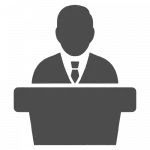 ASHISH KUMAR
SCOPE OF MECHANICAL ENGINEERING
Mechanical Engineers are required in all manufacturing facilities. The working criteria of a mechanical engineer changes according to the type and domain of the company they are working with and the area of specialization. In a broader sense it can be said that mechanical engineer works on design and control of a system that goes into the process of manufacturing the machinery and product. He tests new systems for feasibility and efficiency and carries out quality management and improvement process.
There is tremendous scope for mechanical engineers in automobile engineering, cement industry, steel, power sector, hydraulics, manufacturing plants, drilling and mining industry, petroleum, aeronautical, biotechnology and many more. Nowadays they are also increasingly needed in the environmental and biomedical fields.
A beginner in Mechanical Engineering can opt for various job openings such as: Maintenance Engineer, safety Engineer, Quality Assurance, CNC Programmer, Jr. Engineer, Design Engineer, CAD/CAM Trainer, Production Supervisor/Engineer, R&D Trainee etc.
Ranking among the top Mechanical Engineering Colleges in Lucknow, the faculty of this department is always keen to follow new trends and developments of mechanical machines and processes. A remarkable feature of this department is the central workshop which is housed in a separate spacious shed. It has lathe, slotting and shaping machines, etc. in addition, it has manufacturing science and automobile laboratories. The staff in central workshop and laboratories of the department is well qualified and experienced to assist the students in their practical classes – another reason why RRIMT is probably the best mechanical engineering college in Lucknow!
The department has following laboratories fully equipped with all the experimental setups, modern machines and sophisticated instruments:
Mechanical Engineering Lab
Fluid Machinery Lab
Refrigeration and Air Conditioning Lab
Material Science & Testing Laboratory
Measurement, Meteorology & Control Lab
Applied Thermodynamics Lab
Fluid Mechanics Lab
Heat & Mass Transfer Laboratory
Manufacturing Science Lab
Central Workshop
Mechanical Engineering graduates may seek job opportunities in manufacturing, automobile, power, refrigeration and allied industries, designing software, research & development, etc.