A
gricultural engineering refers to the discipline of engineering that analyses & improves agricultural production and processing. B. Tech Agricultural Engineering Colleges in Lucknow and beyond attempt to combine mechanical, civil, electrical and chemical engineering principles mixed with a knowledge of agricultural practices devised according to technological principles. A primary objective of Agricultural Engineering is to improve the efficacy and sustainability of agricultural practices.
Agricultural engineers try to resolve agricultural issues borne out of power supplies, the use of structures and facilities, the efficiency of machinery,  the storage and processing of agricultural products and various pollution and environmental issues. Both Government & Private Agricultural Engineering Colleges in U.P. strive to produce agricultural engineers capable of resolving these issues efficiently.
To become prominent and pioneer in the field of agricultural engineering by imparting sound knowledge & its applications to solve real life challenges along with incorporation of Indian values and professional ethics.
To provide basic knowledge of agricultural engineering along with tools and techniques to solve problems in an innovative way.
To promote the use of emerging technologies with versatile approach to enhance entrepreneurship and employability skills.
To inculcate leadership skills, ethics and Indian values with a passion for lifelong learning.
Program Educational Objectives (PEOs)
Graduate will be motivated for higher education, research & professional career with profound knowledge and complete devotion for eco-friendly approach.
Graduate will apply knowledge for innovative solutions to solve the societal problems with available resources.
Graduate will follow ethical principles along with Indian values to demonstrate high engineering practices.
PROGRAM SPECIFIC OUTCOME (PSOs)
The ability to use theoretical and practical knowledge of Farm Machinery, Irrigation and Soil Water Conservation principles to maximize agricultural production.
The ability to design and develop agricultural centric techniques to meet the desired needs of farming systems.
FACULTY OF Agricultural Engineering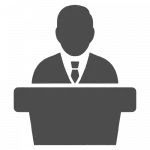 LOKESH YADAV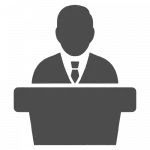 SANDEEP KUMAR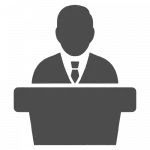 VIKAS KUMAR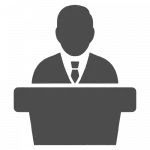 SUMIT KUMAR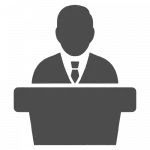 AMIT KUMAR SINGH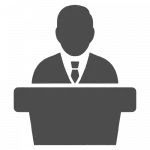 SHIVAM VERMA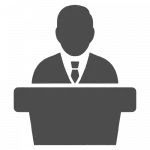 SARVADA NAND
Duties of A Agricultural Engineer
Agricultural engineers typically perform the following tasks:
Use computer software to design equipment, systems, or structures

Modify environmental factors that affect animal or crop production, such as airflow in a barn or runoff patterns on a field

Test equipment to ensure its safety and reliability

Oversee construction and production operations

Plan and work together with clients, contractors, consultants, and other engineers to ensure effective and desirable outcomes

Agricultural engineers work in farming, including aquaculture (farming of seafood), forestry, and food processing. They work on a wide variety of projects. For example, some agricultural engineers work to develop climate control systems that increase the comfort and productivity of livestock whereas others work to increase the storage capacity and efficiency of refrigeration. Many agricultural engineers attempt to develop better solutions for animal waste disposal. Those with computer programming skills work to integrate artificial intelligence and geospatial systems into agriculture. For example, they work to improve efficiency in fertilizer application or to automate harvesting systems.
In line with its position among the Top B.Tech colleges in Lucknow, RRIMT provides extraordinary faculty and facility assistance to our students and attempts to produce engineers that leave a lasting impact on the industry as a whole – providing tough competition to any graduate from a government or private engineering college in UP.
The laboratories established by the department are as follows:
Farm Machinery Lab

Basic Electronics & Instrumentation Lab

Theory of Machine Lab

Electrical Circuits Lab

Soil Mechanics Lab

Farm Power Lab

Strength of Material Lab

Irrigation Engg. Lab

Drainage Engg. Lab

Dairy & Food Engg. Lab

Ground Water, Well & Pump Engg. Lab

Soil & Water Conservation Engg. Lab

Tractor System & Control Lab

Crop Process Engg. Lab